Wellness Experiences at the Schoolhouse
At times, the Schoolhouse partners with local wellness providers and coaches to offer various fitness experiences.  Current offerings include Yoga and a seasonal tennis clinic. Check back periodically for new classes.  And don't forget to sign up for the LRSH email list to be informed of future health and wellness events.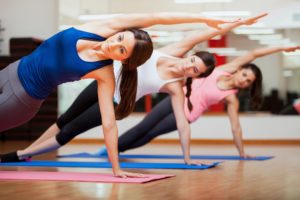 YOGA CLASSES
at the Schoolhouse
All levels welcome
Tuesdays & Thursdays
9:15am   Fee: $10
Pre- registration is required.
Please contact:
www.NancysExerciseClasses.com
nancyfinkle@comcast.net
609.519.1898
---
Join us for a monthly Seminar featuring topics to help you live your best life. All seminars run by Kate Butler and ask for a $10 donation which will be given to a local charity.